Artist at Work
Saw Poe Dah has been an artist member of Borderline Gallery since 2005. Originally from Karen State, he had the opportunity to receive an art education in Yangon, and it is during these years that he cultivated and developed his ability to transfer his emotions onto the canvas. He later moved to Thailand and has been living in Mae Sot since.
He will be exhibiting his new collection of paintings on Thursday, the 3rd of August 2017, for his new solo exhibition "Academy in Dark" at Borderline Gallery in Mae Sot.
Here is a brief glimpse of Saw Poe Dah at work, as he reveals some insightful thoughts about his life as an artist.
"Most of my paintings are inspired by emotions... if I'm not emotionally invested in a painting, there is not much meaning for me. If I see something and it touches my heart, then I paint it."
"I feel like art is useful for people... when you look at art- at a painting, it's like you're listening to music or watching a movie. I feel like it just enhances people's lives."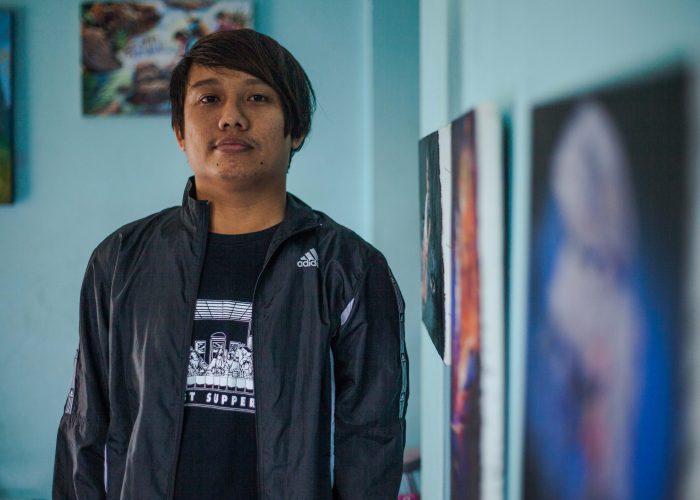 ---