From Earth to Hands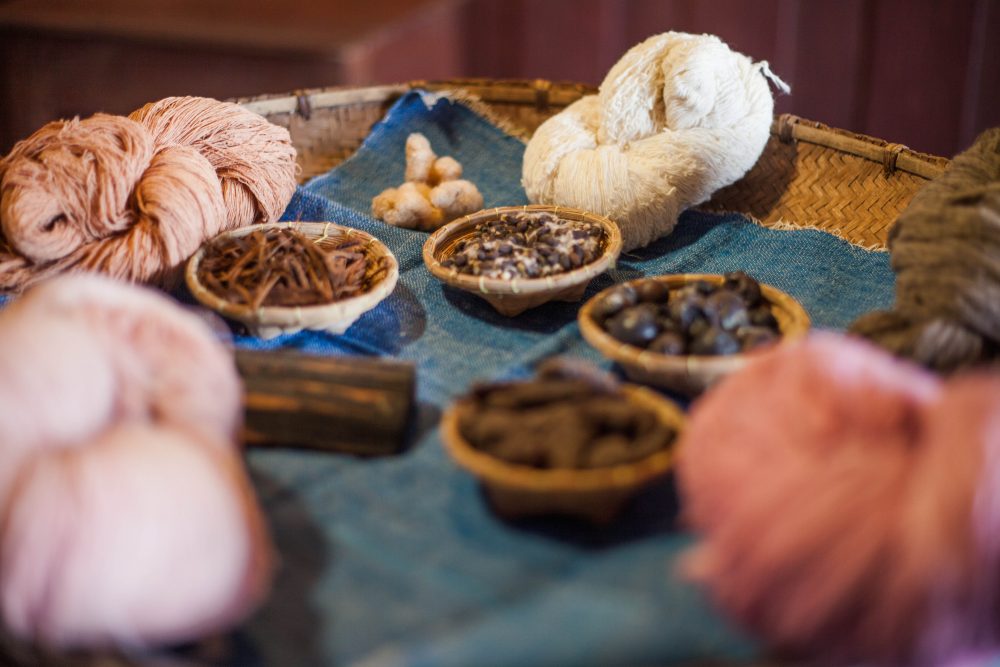 This weekend we had our very special exhibition with handicraft from our member group Chimmuwa and photography from Gioia who has been a volunteer at Borderline since January.
The photos, not the ones depicted here, show the whole process of cotton-plant, thread making, dyeing, weaving, sewing and the final product.
Chimmuwa works very close with communities encouraging and supporting them to continue traditional crafts and work in a sustainable way. The processes shown on the photographs have been developed over generations and are sustainable in itself.
The exhibition of handicrafts and photography will last until November 12.
The weekend of Saturday 28 and Sunday 29 in the afternoons all staff from Chimmuwa will be at Borderline for demonstrations. It is your chance to try weaving.
The products on show are for sale as well, we have more stock in the shop, ask staff if there is something on the walls you like. During the exhibition there is a free bag with a purchase of 2,000 baht or more. Christmas is coming again.
---