Results of the Fundraiser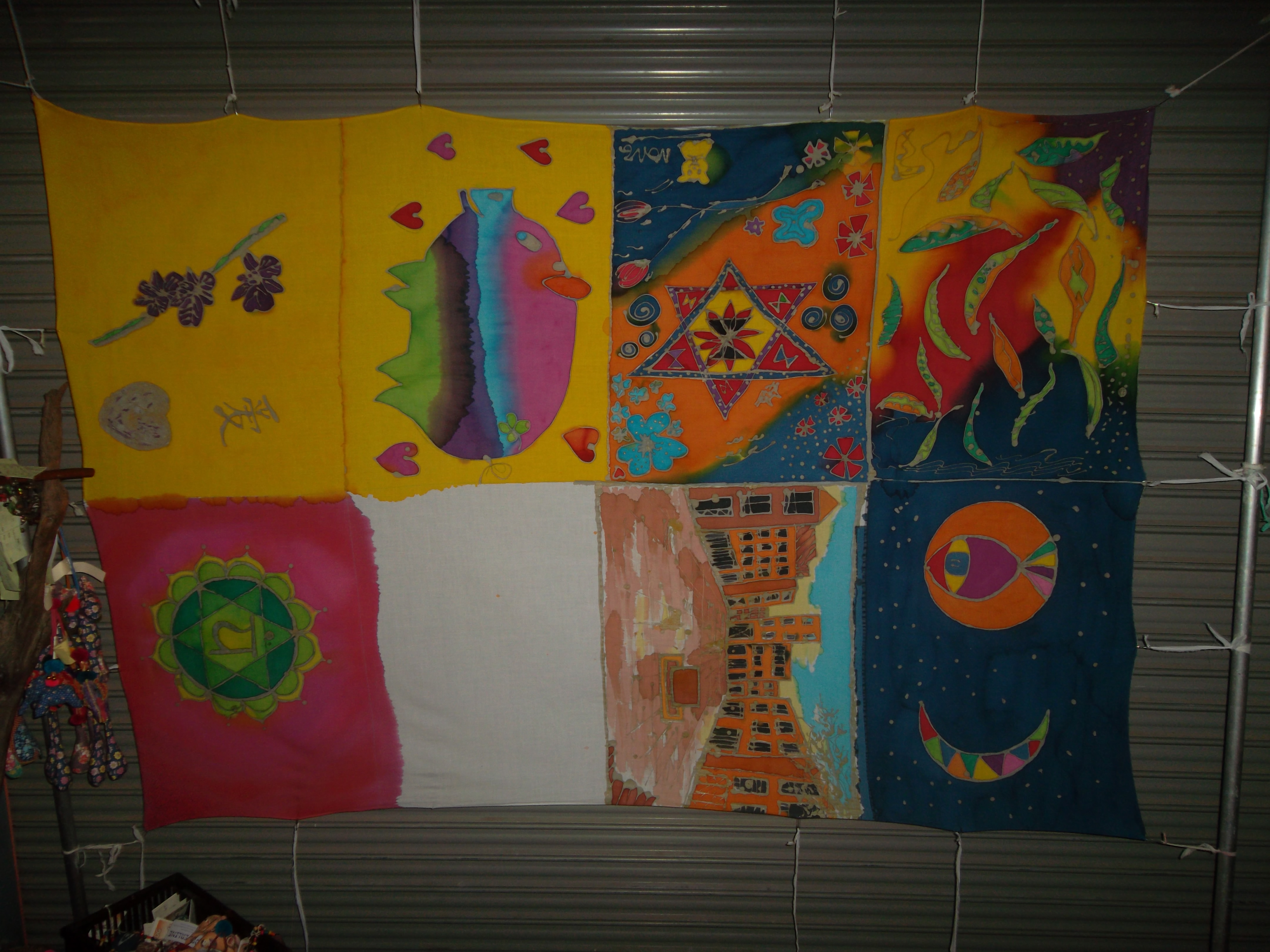 In the weekend of December 16 and 17 we held a fundraiser for the Mae Tao Clinic. It started with two ideas. First Chimmuwa announced it wanted to donate the profit of a weekend to the clinic, effectively saying that for those days they would work for the clinic for free.
The second idea came from Compassio who wanted to introduce their new products and program at Borderline in the weekend of 16 and 17.
Combining the two ideas, Borderline would join Chimmuwa and work 2 days for the clinic, therefore all proceeds from the tea shop plus the 20% running cost of the handicraft shop would be donated.
We contacted the fundraising team at the clinic and they, not surprisingly, liked the idea and offered their assistance. At a meeting we decided to ask some musician friends to play on one of the evenings, and we asked Eva Maria to coordinate the music.
And 4 bands eventually showed up:
Durian Music Collective, Undocumented, Mae Clinic All Stars and B-Minus 7
As the program was slowly put together, we asked Puzzlebox to have a special Batik class on Sunday.
A plan top show a movie had to be cancelled as the rights for this movie could not be arranged.
After the weekend we sat down and had a look at the results, and here they are, some accurate, some rough estimates, some large exaggerations:
Two Days of activities.

27 hours of constant cooking.

25 liters of Mohinga (rough estimate)

267 Roselle, Basil-Lime, Lime and other juices.

248 liters of coffee and tea

7,547 attendants (precise, we checked with DT)

4 music bands

89 musicians (a guess)

hundreds of salads and curry

5 staff members in kitchen

1 adorable cat

I dead pigeon falling from the sky

money raised

3,400 baht from the Puzzle Box Batik Class

10,370 baht from the Donation Boxes for Book exchange, Tips and Donations

1,880 baht from Second Hand Travel Book Sale

4,520 baht from Sale of Burmese Poem Books, donated by Dave and Violet,

22,394 baht from Sale at Tea Garden and 20% of sales at Handicraft shop

2,600 baht from Chimmuwa

5,000 baht from Homestay

20% of the sales by Compassio
Borderline Staff wishes to thank all friends, customers, musicians and participants for a wonderful weekend and for your regular visits to our little place. It was once intended as a Creative place for Expression, and this weekend was proof of that. It was nice to see our community or communities come together for a collective and shared goal.
In 2018 we will continue providing Mae Sot with shade, fresh juices, salads, information, a talk, beautiful handicrafts, special art and a green meeting place.
Borderline
(and we thank everyone of you, you know who you are, if we name names we are bound to forget one)
---