With photos from as far away as Vietnam and Yangon, this year's My Story Photo Project promises once again to give us a glimpse in the minds of South East Asian youth. After a two week workshop with Susan and Nat Tileston, the attendents have mostly learned how to trust their own observations, their own eyes and the camera click is merely a proof of that skill.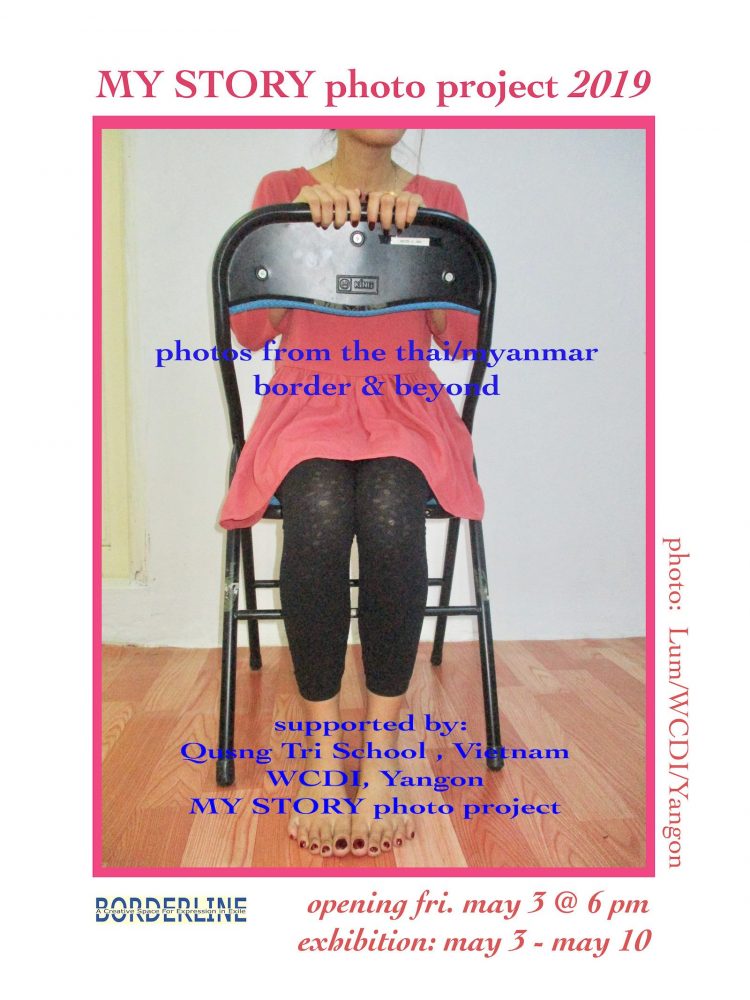 Each year it is a delight to see what a new generation of photo takers have come up with. It doesn't just bring Yangon and Vietnam closer to Mae Sot, we also see those places plus our own Mae Sot through the eyes of young people.
Friday May 3 at 6pm we expect you for our opening and we will welcome you with juice and snacks prepared by Borderline Tea Garden. The show will adorn our walls until May 10.