International Women's Day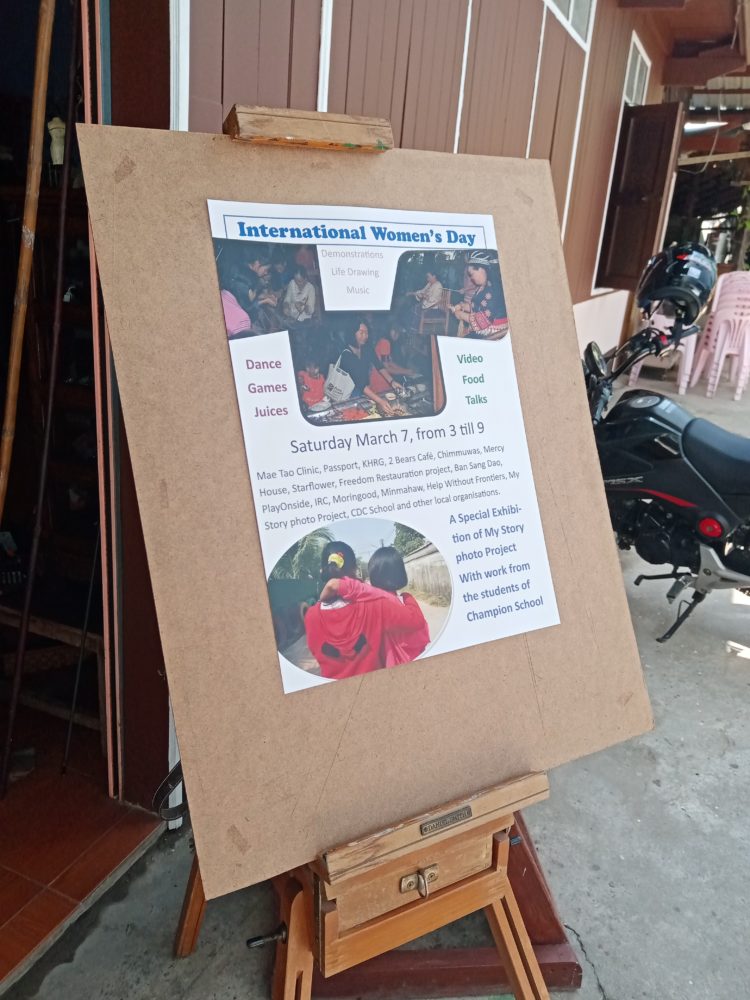 Our annual celebration of International Women's Day was different this year. Together with many CBO's and other organisations working along the border we organised a Street Market where all groups could present themselves and sell their products.
It was a very lively day with some fun activities and entertainment in the evening. There are many people to thank for this day.
As IWD was soon followed by the spread of Corona Virus, reporting became less important.
Luckily we got a short video, shot and edit by our friend Jim, so all of you can see what we were up to
Organisations that collaborated with us on IWD:
Karen Human Rights Group (KHRG)
Sojourn
Mae Tao Clinic (MTC)
Suwanamit
Sauch Kha Hong Sar Learning Centre
Hospitality Catering Training Centre (HCTC)
Freedom Restoration Project (FRP)
Help Without Frontiers (HWF)
Childen's Development Centre (CDC)
Mercy House
International rescue Committee (IRC)
Minmahaw
My Story Photo Project (MSPP)
Champion School 
Play OnSide
Moringood
Chimmuwa
Glocal Action
Thanks for all who participated, the groups on the left and many more. We are very grateful for Bet Borerakwana who worked at Borderline during 2019 and the first months of 2020. She helped kickstart the market at IWD. 
Wana Zaw drew portaits of people, Jim shot the video, Ole arranged the sound and of course staff from the Tea Shop prepared many juices and dishes and snacks.
---