Short Introduction
The Lahu Women Organisation was founded in September 1997 by Lahu Women who had escaped the civil war in Burma, with the aims to preserve the Lahu cultural traditions, to improve the education of Lahu children, youths and women, to address the health needs of Lahu people, to resist discrimination between women and men, to work for the development of Lahu women in every sphere together with other indigenous women, to promote the participation of women in the democracy movement in Burma and to reduce illiteracy among Lahu women.
Founding Story
Soon after the start and income generating project was set up, working with traditional weavers and tailors. With fabric from a Lahu village in Burma, the group makes designs that have a traditional feel. Finding markets is a big challenge for LWO, and besides Borderline, their products are sold at festivals and visiting people.
Lahu Women's Organisation (LWO) helps to address the need of Lahu women and children. Our mission is to empower Lahu women through education, leadership trainings and income generation programs so that they are able to take on leadership roles politically and socially in their communities. By purchasing this product you have made a difference in helping to empower Lahu refugee women living on the Thai-Burma border. Proceeds go directly to LWO's income generation program which helps women with access to education, participate in skill training and the preservation of Lahu Culture. This product was made by an LWO member.
Founder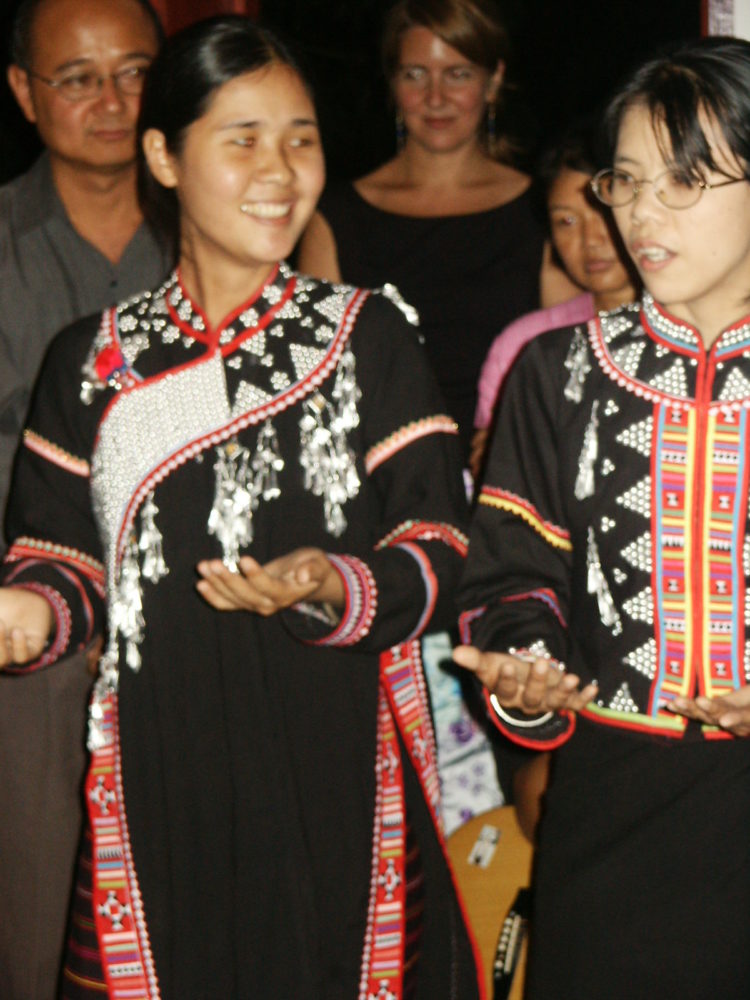 Production Process
LWO asks her members to produce handicrafts and then take it to Borderline. 
Beneficiaries
The direct beneficiaries of WDG are the members who can supplement their income. Also the Lahu people benefit as old skills are not lost in modern times and cultural designs find their way in useful products.
Future
With a market at home that is limited in size, WDG in collaboration of Borderline, is looking for markets abroad. In order to be successful it is important to keep the quality high and to hear from the customers what they want.
Collaboration with Borderline
From the start WDG has worked closely with Borderline joining workshops on product design, learning how to set a fair price, how to market and how to create new products.
Borderline liaises in between customers abroad and WDG in Chiang Mai. A process to come to a new product that an overseas customer is happy with can sometimes take a few months from initial idea to a final product being shipped.
As show that practice is a good way for learning, these processes over time get shorter while the quality of the products goes up.
Borderline is also able to support WDG when they need to invest into a new product.
Environmental Impact
A Lahu outfit

Another Lahu outfit.

A newly designed bag.

Batik and authentic design. A purse.

Intricate designed purse.