Special Chimmuwa Batik Class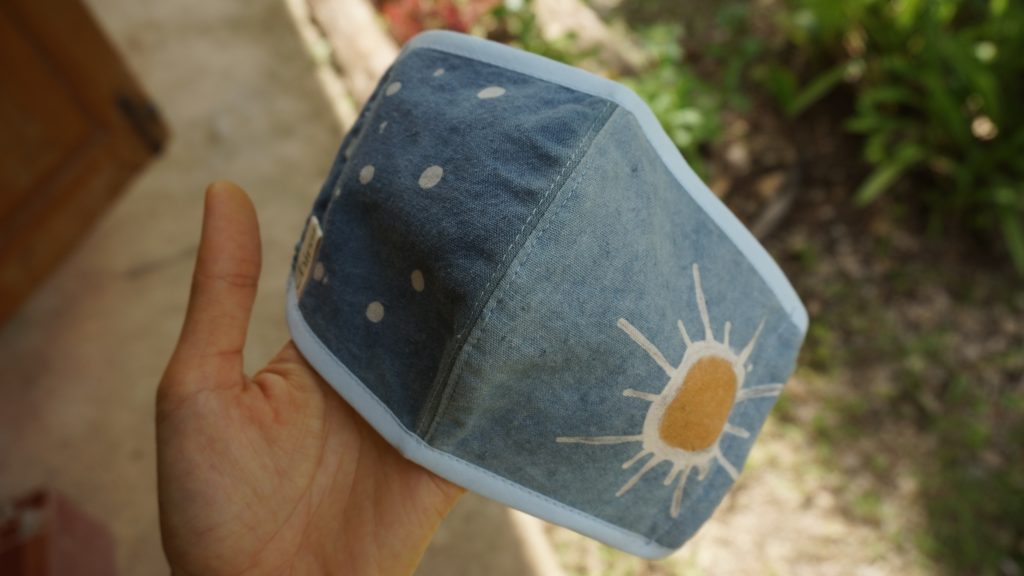 Create your own face mask using natural colours made from plants, barks and fruit. You will learn how to use the wax and the wax pen, combine colours and learn about the fabric and the method of colour making.
In the end you can take home two masks of your own design and making. Although you need to wait for Chimmuwa staff to sew the parts together.
Examples: wax and dye here.
Batik is an interesting process where you need to think what you don't want covered by coloured dye. Your design should keep that in mind.
Special wax need to be added to the fabric right there where you want to see the fabric. The colouring takes place within the lines of the wax.
Special tools, called tjanting are used to apply the wax. Using some basic colours and mixing them you should be able to create a wide palette of colours for your mask.
The course starts on Saturday August 22 at 9:30 and lasts until 12:00, depending on weather and your own working speed. We won't hurry you. 
There is place for maximum 6 people, and those who react first will be able to join.
The cost is 490 baht per person, and this include all material and the two masks you make.
After creating the masks and applying colour, the fabric needs to dry, washed and eventually staff from Chimmuwa need to do some stitching. On August 26 the masks can be picked up.
Visit Borderline to register for this course or send us an email on
or call us
055 546 584