All our dishes and drinks are prepared in our kitchen using fresh produce that is grown locally as much as possible without the use of any preservatives or other unnatural additives.
The recipes we use have been collected by our staff over the years and all originate from Burma or Myanmar as it is often called.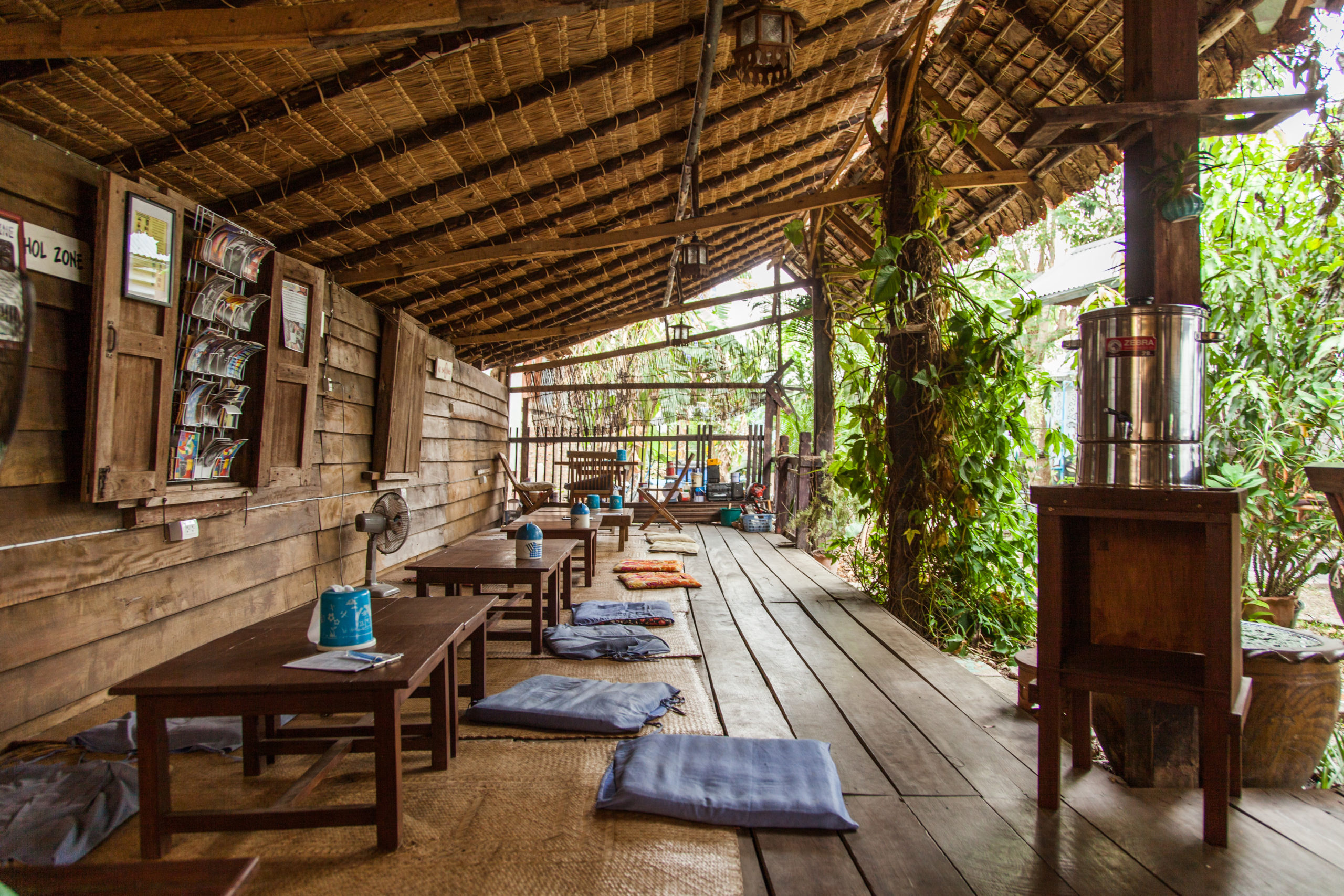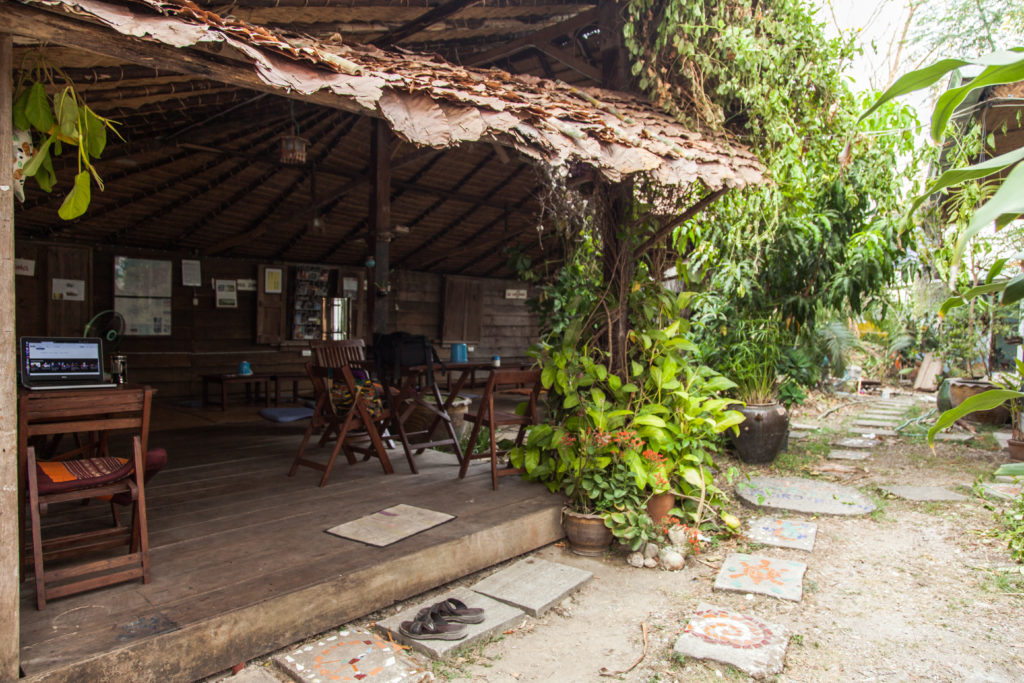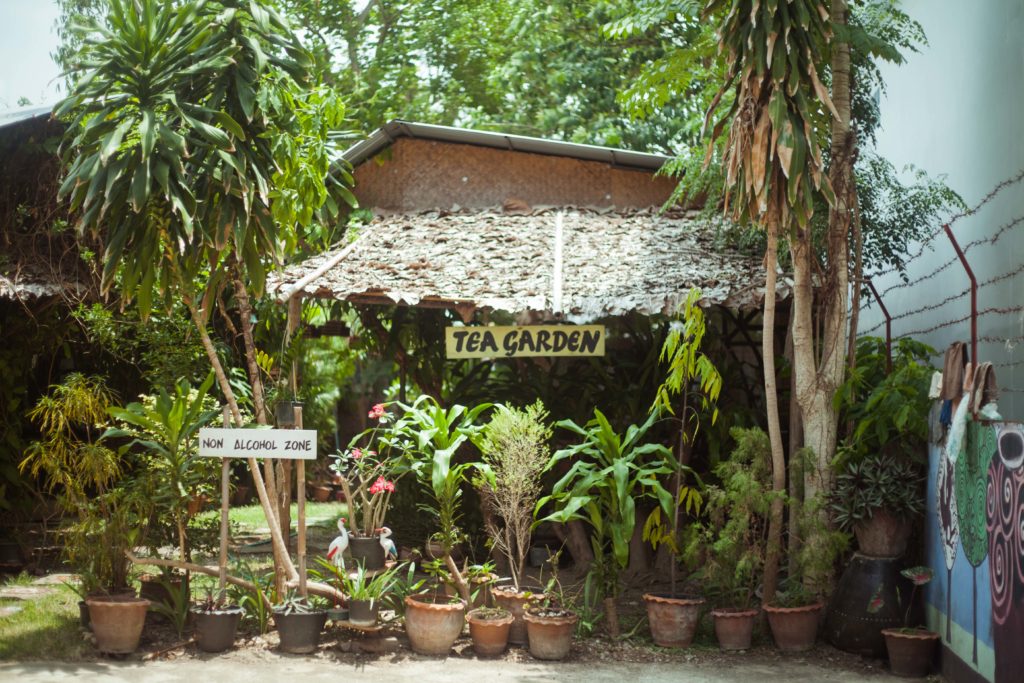 When we started Borderline we wanted to add a Tea Shop to the Handicraft Shop which was the main idea. As the building didn't offer enough space and the yard behind the building was empty, although filled with trash and debris, this became the location for our Tea Shop.
We build the two stages with second hand wood and materials we found in the compound. Two large trees in the back were the only things growing in the place. 
The back didn't have a wall and we were directly connected with a small meandering stream. Flooding happened every year.
Over time we added plants to our garden, often presents from people who were leaving Mae Sot.
Named Tea Garden it is now a peaceful place where it is always cooler than on the streets and the noise of the city far away.
As is customary in many Burmese households, our tables are low for sitting cross-legged while sipping tea or coffee.
We also offer some seating at tables. We have internet connection and serve fresh water all day.
As we care about the world we live in, we try to avoid waste and therefore do not serve straws with our drinks.
Some people request to take food home and we offer biodegradable containers but prefer for customers to bring their own.