March 2020 was the start of the changes that were a result of Covid-19. At Borderline this led to a massive drop in activities and sales. At first we acted as if things were normal, using some of our savings to fill the gaps that were a result of those drop in sales. What we somehow hoped would be over in a few months, lasted until the end of 2020, now exactly one year ago.
In August 2020, staff got together and decided that the working hours could be cut and as a consequence the salaries of staff would also be cut. When we told our landlord of this decision, they immediately showed solidarity and cut our rent with an equal 25%.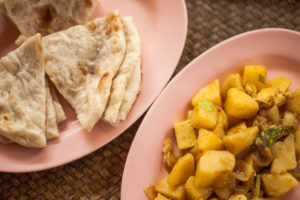 February 2021 was the start of very different changes and it impacted Borderline as well. Off course most disruptive were the Covid regulations. For months we could only prepare food for take away, and as we didn't feel like parting with 30% of our sales with a company located in Europe or America we only did home delivery by ourselves or asked you to come and pick it up.
We did see some new faces that were old faces. After Yangon became a city full of demonstrations and violence, organisations left and some staff returned to Mae Sot and us. As the year went on we could sense slight improvements, although never to levels we saw before.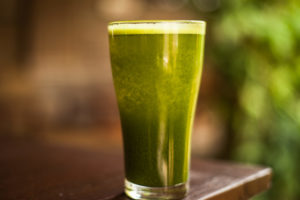 We also said "see you later" to one of our sisters. Eh Dah Thaw was asked by her family to return home, and in September she finally could make the trip. It required some changes in the way we worked, and as usual we managed.
The best moments were when the restaurants were allowed to have customers again. Just one of you sitting at a table with a tea or juice would make all the difference. Playing children was like heaven for us.
Through the year we managed to have a few 'events', not like in the past but at least something that makes things normal again. The best of these events was in November when three artists set up a magnificent show, Revolüte. Anywhere between 50 and 70 people visited the opening and more than 90% of the visitors were people from Burma.
One thing we have noticed this past year, we see a rising number of Thai and Burmese visitors. As Borderline has always relied heavily on word of mouth, we sometimes wonder how our new customers have found us. Instagram and Google maps seem to have had some influence in that after asking some of the new visitors. And as they left with great compliments on food and place, we can expect word of mouth to start working as well.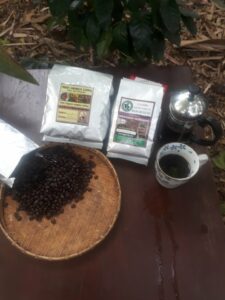 We did a few fundraisers, one for the fire in Mae La in February and one in December for the IDP's just around the corner.
Yesterday we closed our place and we will soon find out if 2021 was a better year financially than 2020. But first we will take off a few days, think back about the past 12 months, the challenges for all of us and especially the people in Burma who not only have the pandemic to worry about, they also have a vicious regime that has no limits to what they can do.
Currently we are also preparing for a significant change in the next year, a change that should not affect our commitment to you, our well respected friends and customers.
Fundraising
Our December Fundraising for people who had to run after the brutal attacks on Lay Kay Kaw and surrounding area has officially finished. Off course we will continue to accept money and warm clothing in the new year.
From December 14 until December 30 we opened our donation boxes for the IDP's and others around Lay Kay Kaw. In total you put almost 9,000 baht in these boxes.
We also had a special exhibition. We sold several ceramics for a total of 1,000 baht. We also sold one painting for 4,500 baht. The artist will receive his price, 75% of the sales price and 25% will be donated, 1,125 baht.
We also wanted to donate 10% of our sales at the Restaurant. While it wasn't a regular December, we still saw a small increase compared with previous months. In total we served you 16,956 baht worth of juices, salads and meals between December 14 and December 30, therefore 1,700 baht will be added to the donations.
In total we got 10,000 baht from the boxes (we like to round it up) plus 1,000 baht from ceramics, 1,125 from the painting and 1,700 baht from the restaurant sales. In total 13,825 baht.
We also received many clothings and blankets from you and we have already passed it on to a youth group who brought it to Maw Li Chain and other border places.. We have also given 10,000 baht to this group and they have already bought and delivered dry food and other items to IDP areas. Coming week we will hand over the rest of your donations. Thank you very much.
Eh Soe, Nge Nge, Poe Dah, War Si Paw and Eh Dah Thaw thank you very much for visiting Borderline in the past year and we hope to see you again in 2022.