Thantlang in Chin State, Hpakant in Kachin State, Hlaing Thar Yar in Yangon became household names since February 1. Moso, Hpruso in Karenni State was unknown until last week. And now we learn about Lay Kay Kaw, Mae Thaw Talay and Palu.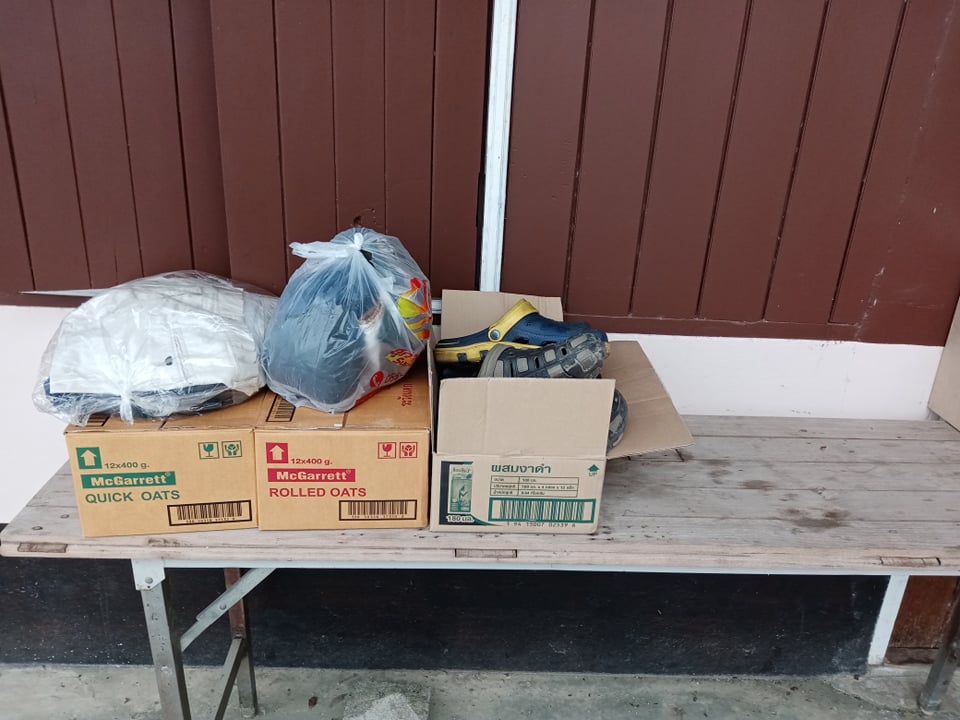 Thousands of people are forced to leave their homes and run to safety and even cross a river that serves as a border. They leave behind others and their belongings while helicopters and planes drop bombs. The Karen ask for a no-fly zone, while a world wide no-drop-bombs zone would make more sense.
Locally people know what to do. In all the Thai border villages people stand by to help their neighbours. Even the Thai army assists. Ambulances with medics are on stand by. People cook under their houses.
There is fear for covid, so the new arrivals are kept separately from locals, although cross border families have opened their houses as well.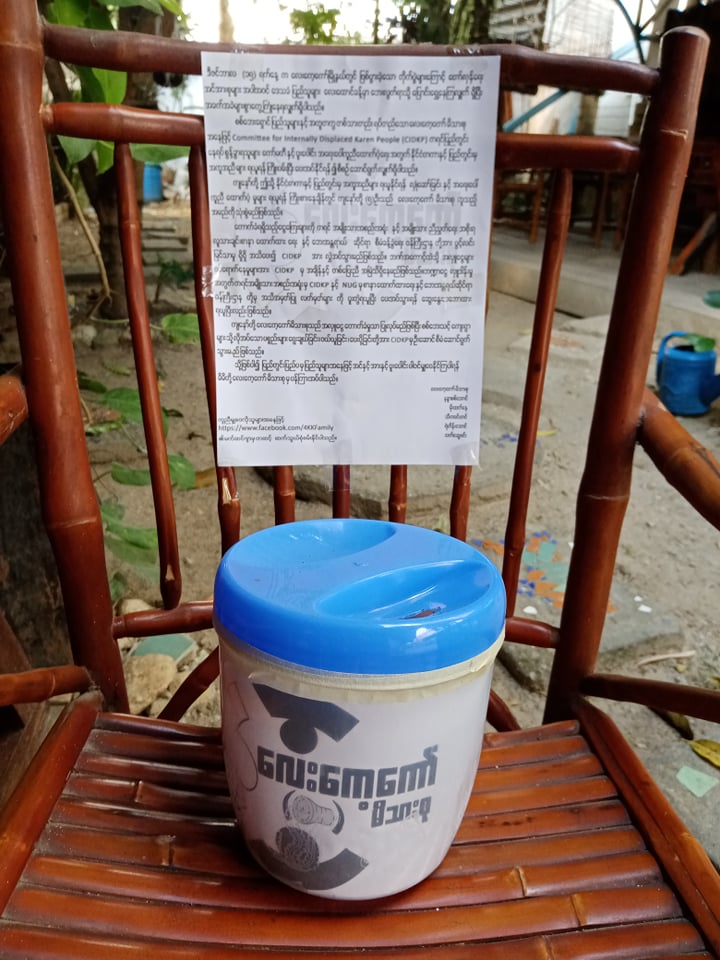 For months people have been sending money to communities in Burma to support CDM, IDP's and others and this week people from those communities in Burma are looking how to send money to the people from the Lay Kay Kaw area.
This weekend friends picked up donated clothes at Borderline to bring that to the border for further distribution. Their truck loaded with dry food items, water and clothing. Today they are at Maw Li Chai with more donations and they heard from locals about the situation and what is needed.
While over 700 people have crossed the river in Maw Li Chai a further 800 are along the riverbank on the Burma side and as the total population of the area near Maw Li Chai is around 4,000 they expect more people to come if the fighting continues. And that is just one spot.
Currently the need for clothes seems to be taken care off, but if you have washed warm clothes you can still drop them at Borderline. The people contacted in Maw Li Chai will work with Village Leaders and House Hold Leaders.
Dry Food, milk and other essential are needed and a Mae Sot youth team can buy them in bulk so what is actually needed is hard cash. We have donation boxes at Borderline and there are organisations who have opened their bank accounts.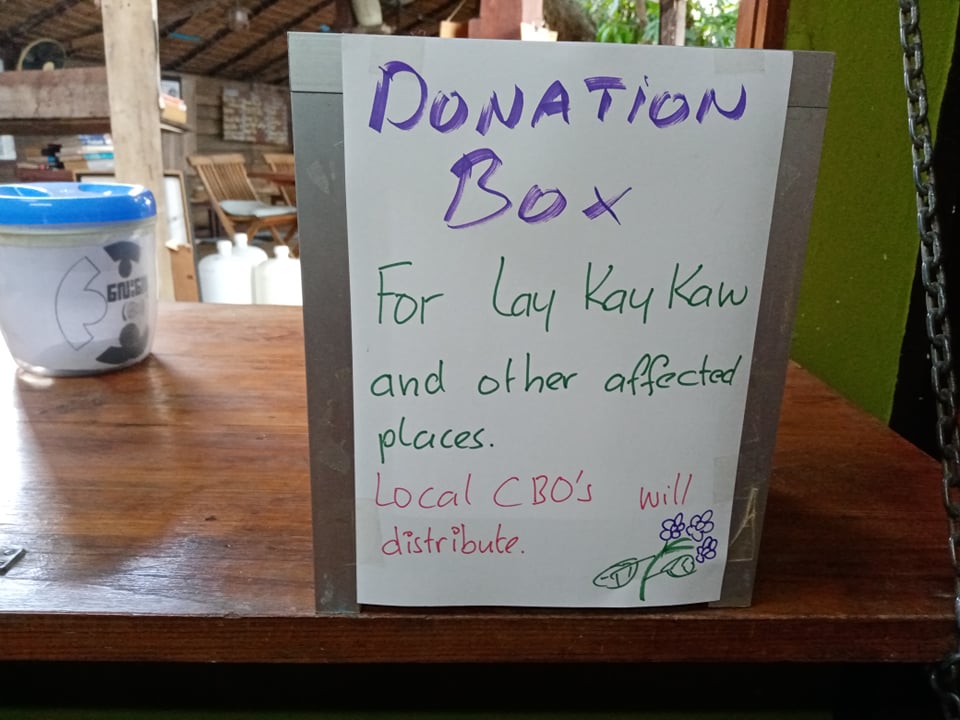 Check out Karen Peace Support Network (KPSN), Border Emergency Fund (BEF) or members of these 2 collectives.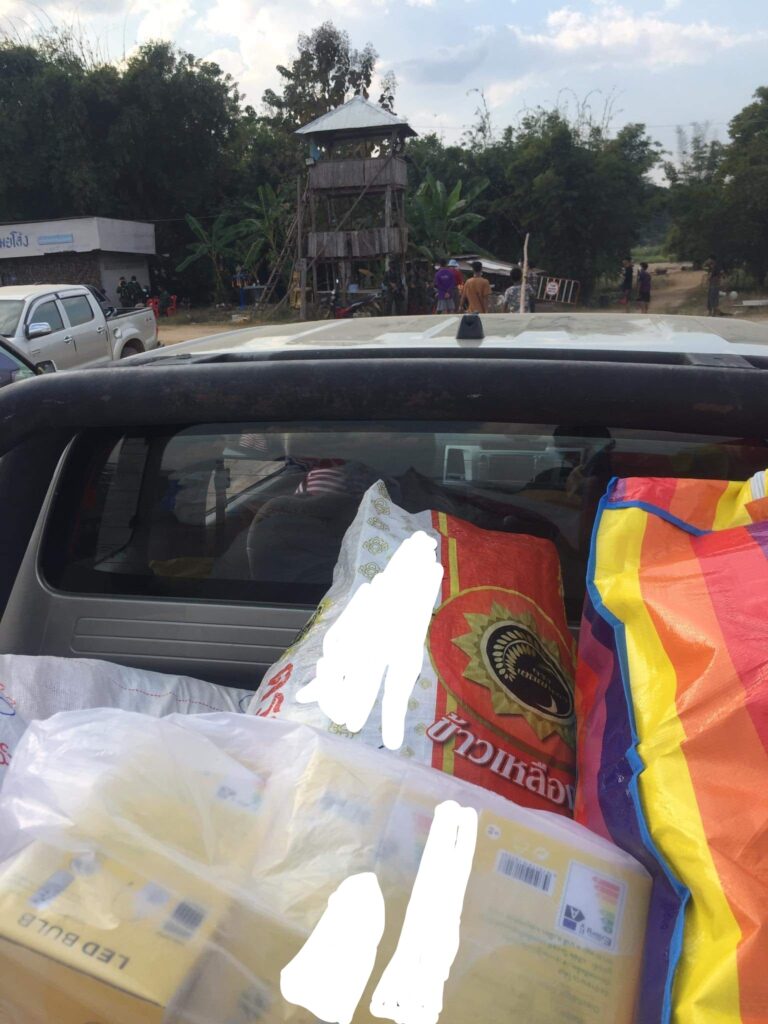 Our Gallery still has the fundraising exhibition and until the end of the year we will donate 10% of sales in the Restaurant for the new refugees.