Since the start of Borderline we have commemorated and celebrated International Women's Day (IWD) on or just after March 8, and 2022 is not different.
Due to circumstances within and without our control, we have not prepared as in other years.
This year we have as title, Women During Conflict. War does not just kill soldiers, in modern times most casualties are civilians. Women and Children as much as Men.
On our annual IWD we focus on the creativity by Women and we always invite Women in our communities to share their expression with us.
This year we ask for Poetry as well as Visual art.
We invite Women in Burma, Women in Mae Sot to send us a Poem, a little story or some visual piece of art so we can hand it on our walls for the Mae Sot community to see.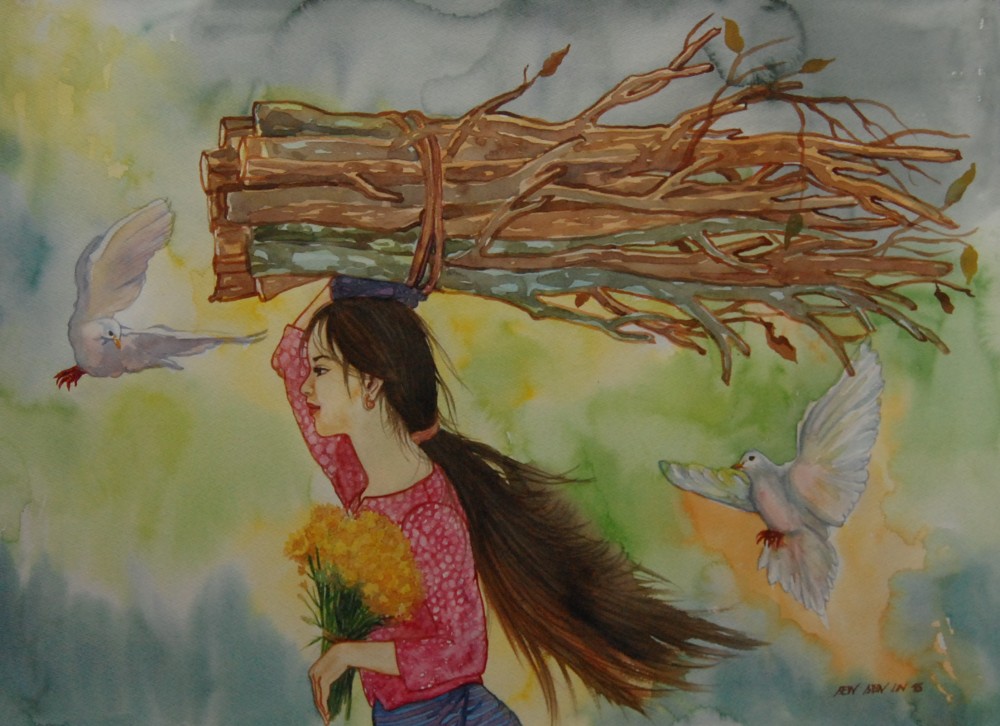 The topic as usual can be widely interpreted, as art should do.
We hope to have everything hanging on Saturday for a quiet opening, so please send us your entry in the coming days.
If you have a painting and are not in the neighbourhood, we can make a print so you can join anyway.
Poems will be printed as well.
We will also show the art that we have from our female members.
For any questions, send us a mail on [email protected].
Your poem or art work can be posted anonymously.
Of course it can be in languages that are not English.
Dat spreekt voor zich!